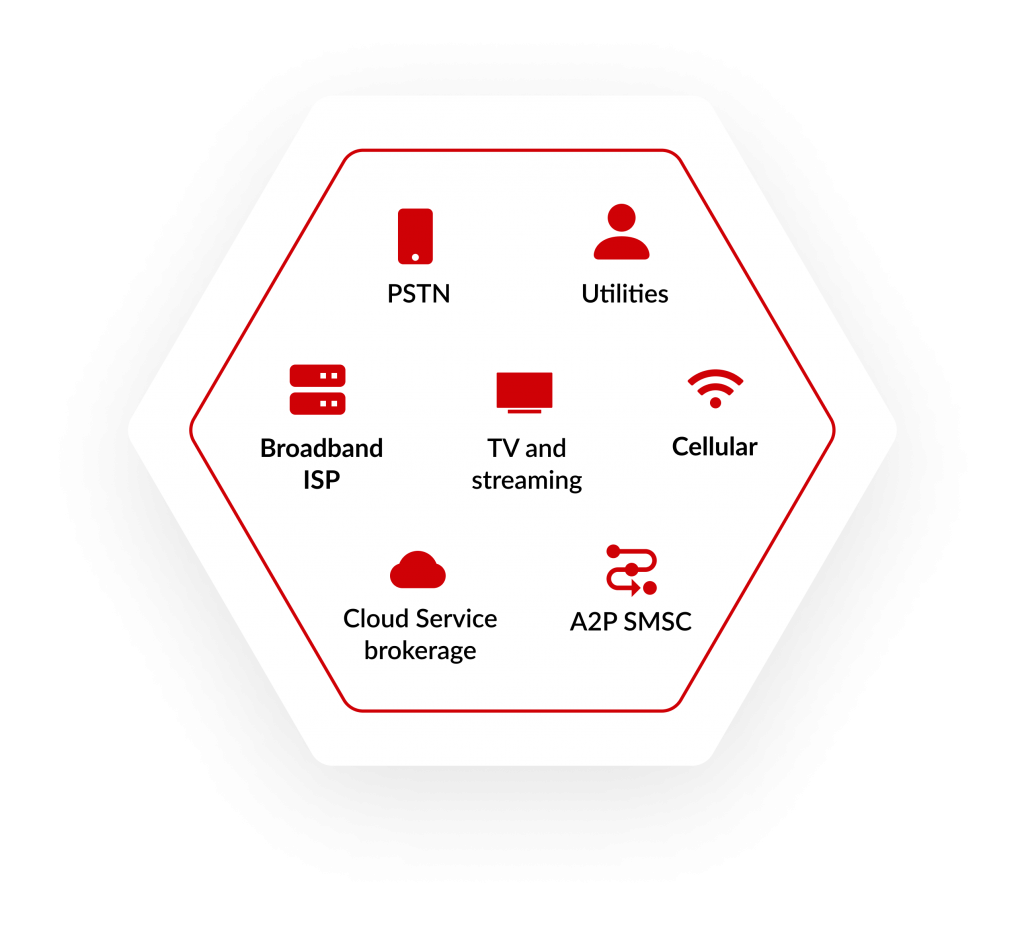 Convergency for Business Diversity
WideCoup BSS is a flexible business support solution that allows CSPs to access key functional capabilities including fulfilment, assurance, service management, and billing. Together, they make a standard multi-vendor hybrid deployment template for versatile support of billing relationships across multiple business models, including B2C, B2B, and B2B2X value chains.
Diversify your business with WideCoup BSS
WideCoup BSS is a convergent billing system to account all services within one system.
All-in-one billing of Your Core Business
• It is an enterprise convergent business support system for mid and large-scale communication service providers (CSPs)
• Over 10 years of customer onboarding on a projects-wide initiative, a multitude of impactful WideCoup BSS value-added features has been developed
• WideCoup BSS allows CSPs to invest in IT for new and differentiated services instead of maintenance and integration
• WideCoup BSS transforms business agility and accelerates concept-to-cash from tens of months to 3 weeks, enabling 40% growth in B2B revenues   
• WideCoup BSS doubles OpEx efficiency by creating simpler BSS solutions that are easier and cheaper to deploy, integrate & upgrade
• Real-time pre-paid and post-paid
• Convergent for all your services
• Comprehensive charging, provisioning and invoicing
• Own integration platform for short legacy swaps
• 5G and 3GPP supported
• Cloud & On-premises based
• Enterprise level resilience and scalability
• Nationwide provider references
• 24/7/365 support
• Acknowledged by global industry leaders
Powering the digital transformation
• Break the vendor lock-in of existing platforms
• Improve functional modularity and reduce the impact of siloed systems
Fast and safe legacy solutions swap
Significantly reduce third party systems integration costs
• Smooth migration process
• Modify and update your systems directly, without having to contact your solution providers
• Quickly add third party business logic containers without the need for revision or rebuilding
• We care about your business continuity
WideCoup BSS solution finds support within telco digital transformation programs when replacing legacy incumbent systems is not a viable option. The customized BSS Reference architecture deployment begins with the definition and standardization for your domain services or products. Specific resource, interactions, and business model representations are developed for each service or product. For specific business requirements and user cases, the Open API platform maps the applicable Entities and Action models to relevant data schemas which are then exported & packaged into BSS plugin's along with related autogenerated documentation, samples of use and developer guides, to support the development based on Managed Extensibility Framework (MEF) and external APIs.
Once the BSS plug-ins are ready, operators will be able to modify and update those systems directly, bypassing the solution providers. NATEC also provides a service to support specific types of modifications that the operators are not able to do by themselves.
The WideCoup BSS solution supports the TMF SID model, which is a part of BSS reference architecture for the classification and description of all business processes of the CSP. From a financial perspective, NATEC adopts a usage-based pricing model for the convergent BSS platform, with a separate cost levied for initial setup.

The review came from a member of the International Telecom Group VEON (Netherlands), based in Kyiv, Ukraine. They hired us to create a custom BSS solution for their company. We developed a billing ecosystem and integrated that system into legacy third-party solutions. The platform facilitates charging for different services and billing to subscribers. We deployed 15 resources for the project, while three specialists served as project managers to streamline communications.
Open Digital Architecture
NATEC has joined TM Forum to grow their business and develop capabilities around Open Digital Architecture-related projects. Our experienced team is open to new Telecom industry opportunities and accepting various challenges that communication service providers face.

Case Study: BSS swap for OTT and fixed services in Kyivstar (VEON)
The leading mobile operator in Ukraine, Kyivstar, which is part of the VEON group of companies, has implemented an innovative collaborative development approach in one of its major projects to migrate tariffication and contract billing functions to new platforms from the outdated BIS system of Nexign company – in stages migrated wireline and Internet services, and then Home Internet (FTTB) and TV (Fixed Mobile Convergency) services to the new core of post-paid billing WideCoup BSS using the Open API
MEF.DEV
serverless development platform.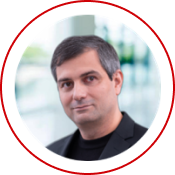 "We've joined forces with the NATEC team to run complex swap project for the systems which were implemented almost 20 years ago and were intensively developed almost till the moment of swap. It allowed us to implement extremally complex integrational project in shortest possible terms. We've combined a number of Legacy systems that ensure the operation of many services with a new service development platform of Mef.Dev and complete migration successfully. Now systems are working stable and delivering excellent business results"